Vinyl and Pages Powered By Cuples Tea House
Cuples Tea House and Vinyl and Pages commitment to fostering a vibrant and inclusive community by inspiring learning through music and books, while nurturing creativity and community, is truly the foundation for what we do.
By providing a platform for various activities such as podcast recording, album release parties, book club meetings, game nights, and DJ events, we are encouraging a diverse range of artistic and intellectual expressions. Our aim to make Cuples Tea House and Vinyl and Pages a home for the community highlights our dedication to building a welcoming and supportive environment for all.
Moreover, our approach to implementing business practices that promote diversity and inclusion within our organization lends to our core values and mission statement that reflect a strong emphasis on creating an inviting and engaging space for people to connect, learn, and express themselves freely.
By fostering a culture where diversity, equity, and inclusion are prioritized, we are not only enriching the experiences of our team members but also enhancing the overall success and reputation of Cuples Tea House and Vinyl and Pages within the community.
VOTED BEST OF BALTIMORE LIFESTYLE (2023)
RECORD AND BOOK OASIS
Vinyl & Pages by Cuples Tea
Dive into a world of sonic and literary wonders at Vinyl & Pages. Situated in the vibrant Bromo Arts District and nestled next to Cuples Tea House (owned by the same passionate folks), this store has swiftly become a must-stop for those seeking a notable selection of new and used music and books that proudly embraces diversity through the Black Books Matter initiative. The shop's commitment to supporting entrepreneurs and creatives nurtures a cultural hub for the community to explore and connect.
Photo by Tyrone Syranno Wilkens
CHECK THIS OUT
Black Books Matter
Black Books Matter is an initiative that champions diversity in books and stories that represent, are written by and educate us on the lives of people of color.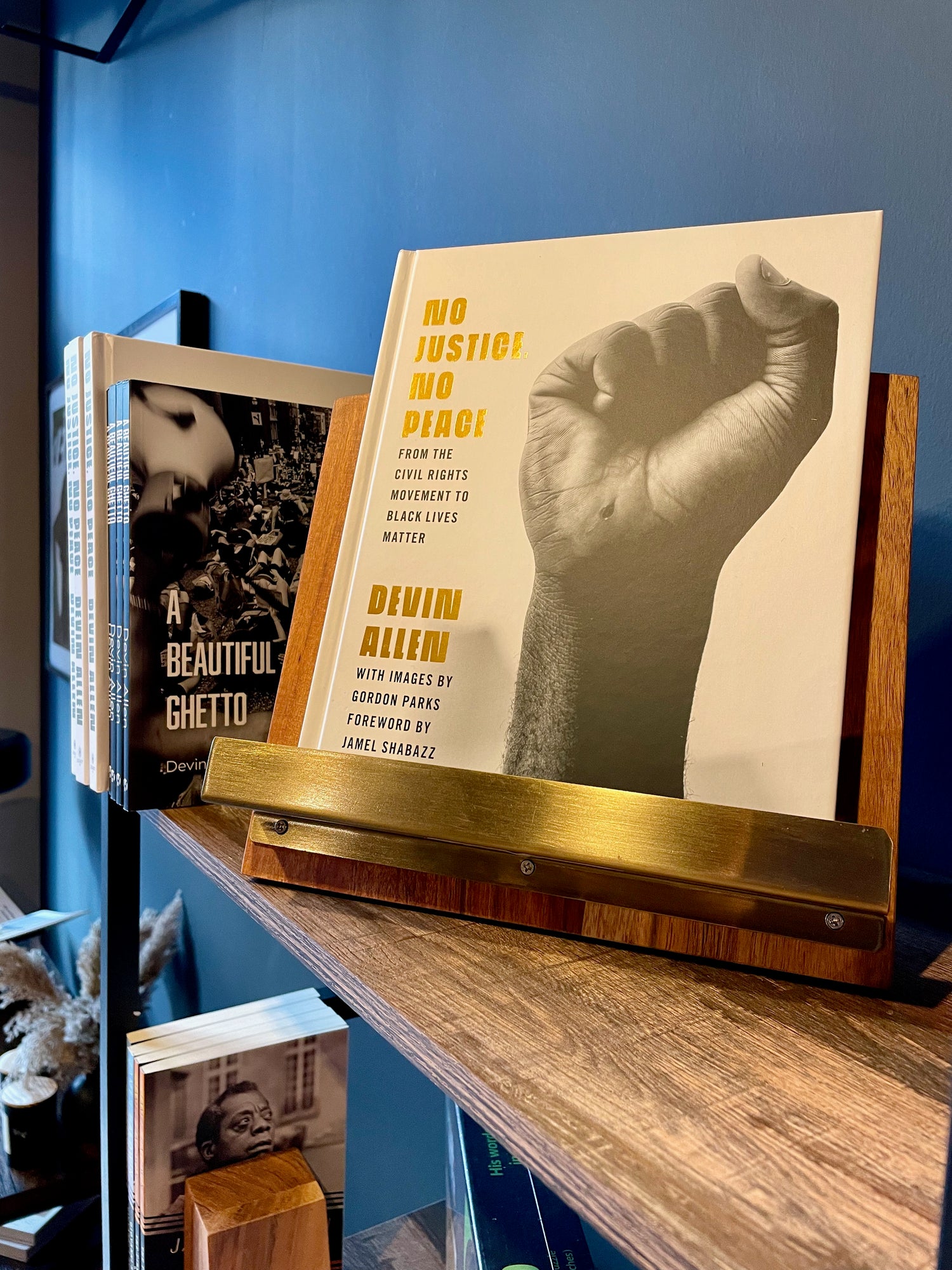 Why Books
No matter what you're a fan of we have the books that you didn't know you wanted or needed. Everything from fiction, to biographies, comics, mysteries, wellness - even some Sci Fi, Vinyl and Pages has the perfect book for you. Handpicked by owners Eric and Lynnette, we feature the books that you will love to read. Everthing from NYTimes best sellers to Oprah's Book Club list there are many hidden treasures to speak to you!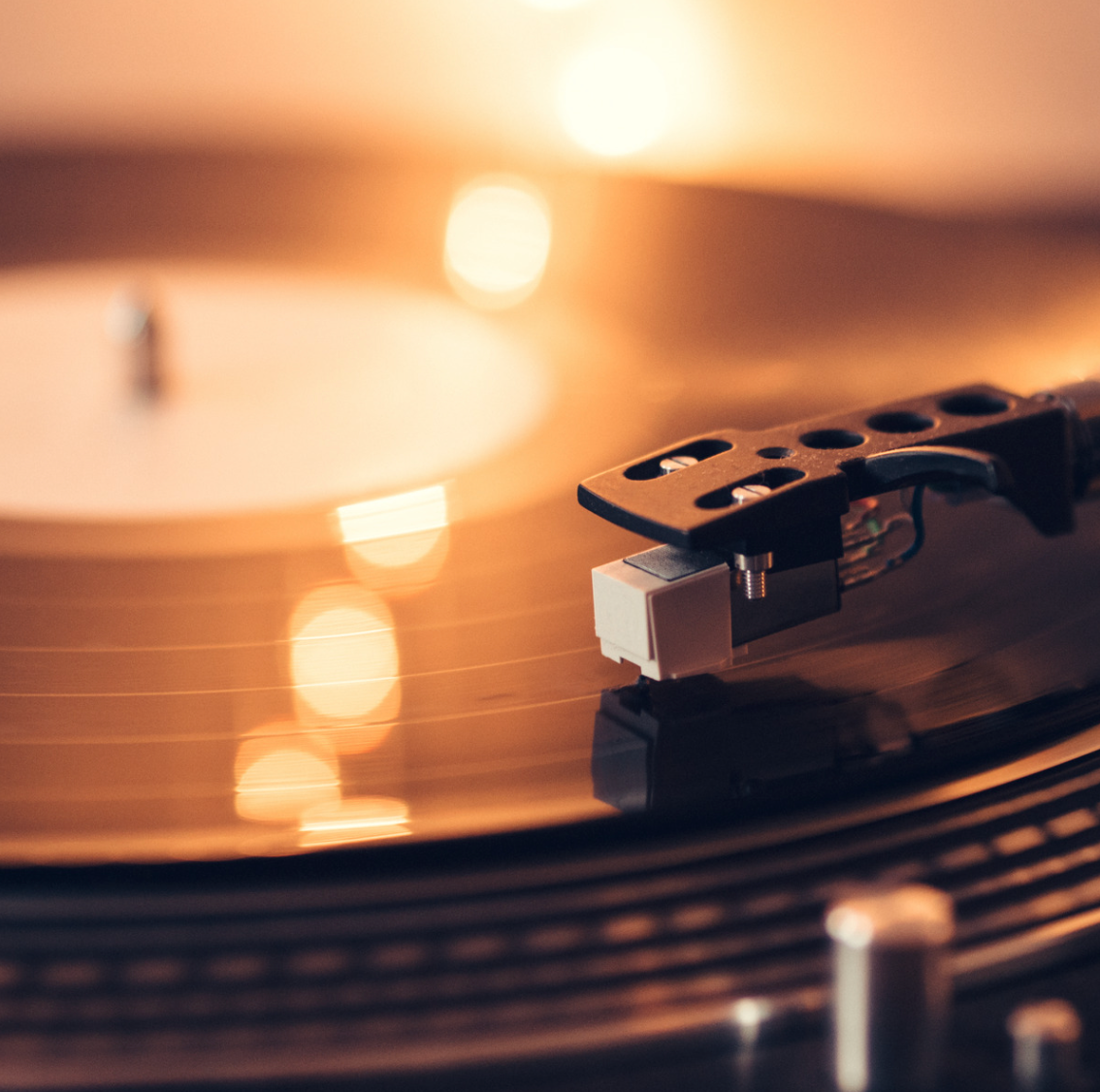 Why Vinyl
Vinyl records hold a significant cultural and historical value, especially in the context of music and arts. Here are a few reasons why vinyl records matter:
Sound Quality: Vinyl records are known for their warm, rich sound quality that many audiophiles prefer over digital formats.
Tactile Experience: From carefully placing the needle on the record to flipping it over, the physical interaction with vinyl creates a special connection between the listener and the music.
Collectibility and Nostalgia: Vinyl records often hold sentimental value for collectors and music lovers.
Artistic Expression: Vinyl records offer an artistic medium for album cover art and design.
Cultural Significance: Vinyl records have been integral in shaping the music industry and have contributed to the creation of diverse and vibrant music communities around the world.
As a black-owned retail record store, Vinyl and Pages not only provides access to these cultural artifacts but also plays a significant role in preserving and celebrating the rich history and artistry of vinyl records within the community.
COMMUNITY EVENTS
Our space is available for community events at no cost however a book/vinyl minimum is required. Our space is available after business hours. Dates and times can be negotiated. A host will be present when you arrive for your event.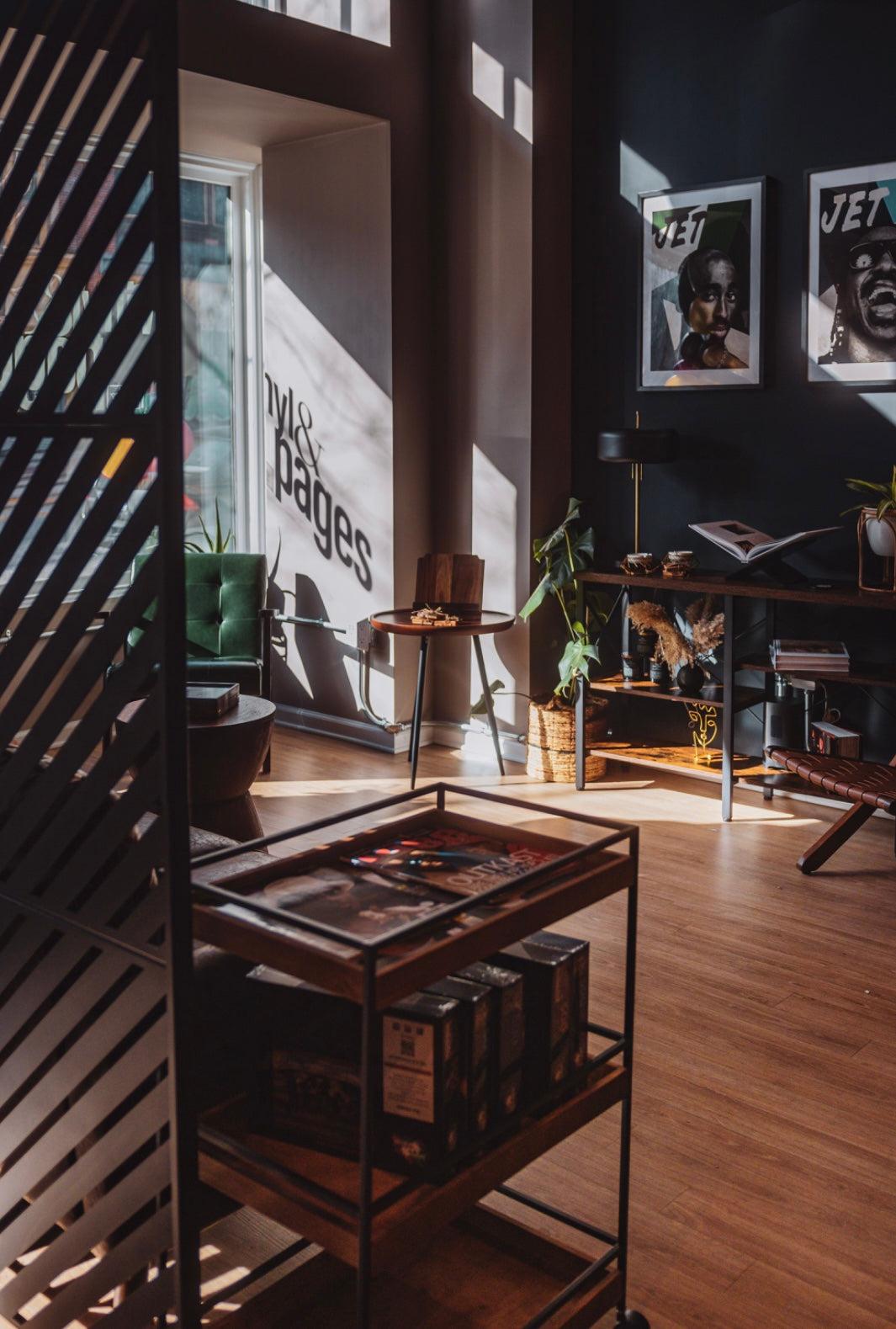 Everything here is intentional
From the music and books that we sell, to the artwork on the walls to how much things costs to what music is playing on a certain day, all of these things play a huge roll in the experience that you will have here.
Stop by and discover a large variety of vinyl records and books including bestsellers and new releases.
Give a Music & Book Experience (Coming Soon)
Hear The Beat, Feel The Music
The vinyl record is an extension of the craft of making music, another way to connect with the listener...and it's very much a specialty product. The reason why artists take so much care in the vinyl record is because with vinyl, you get an analog sound that reverberates and creates a warm sound you can't find on a streaming platform, or on a cd or tape.
Artists love vinyl because it's an extension of their craft and a medium that communicates the care that went into creating their art in the first place.
I mean, just the very act of pulling the vinyl out of the jacket, putting it on the turntable, and putting that needle down is such multi-dimensional experience. The sound, the crisp quality of the music coming from the speakers, hearing every single instrument being played, becoming hypnotized by the complete musical experience of it all. If you are older, reimaging. If you are just experiencing vinyl, let this change the way you listen to and hear the music.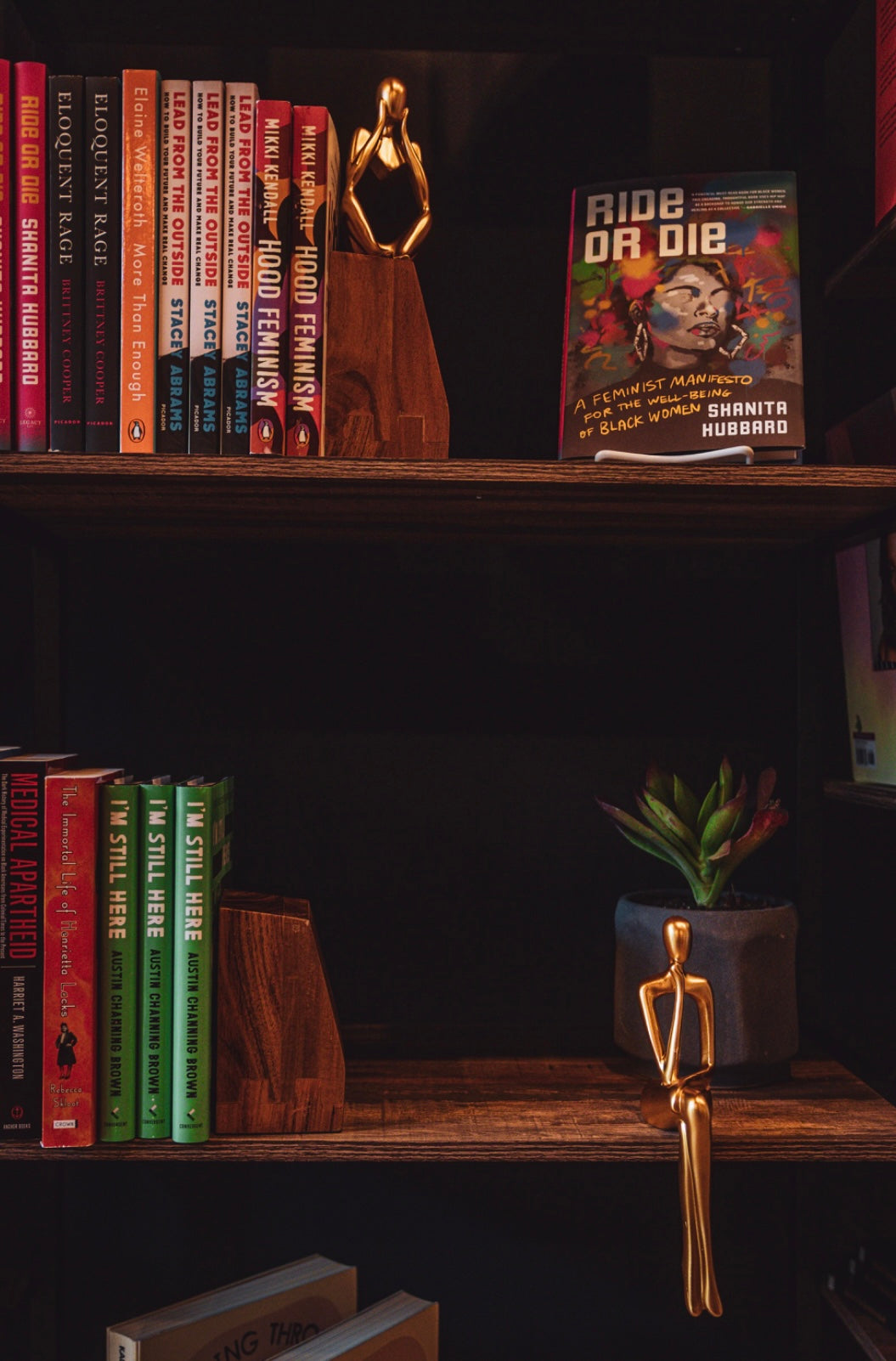 Behind The Counter
We are a multi-dimensional music and books experience. Independent record and book store in Baltimore, MD specializing in soul, R&B, hip hop, funk, jazz, afro beats, reggae and soca.
POP UP SHOP
Congratulations on launching a new business, brand or service! Tell us how we can help you to promote your new business.